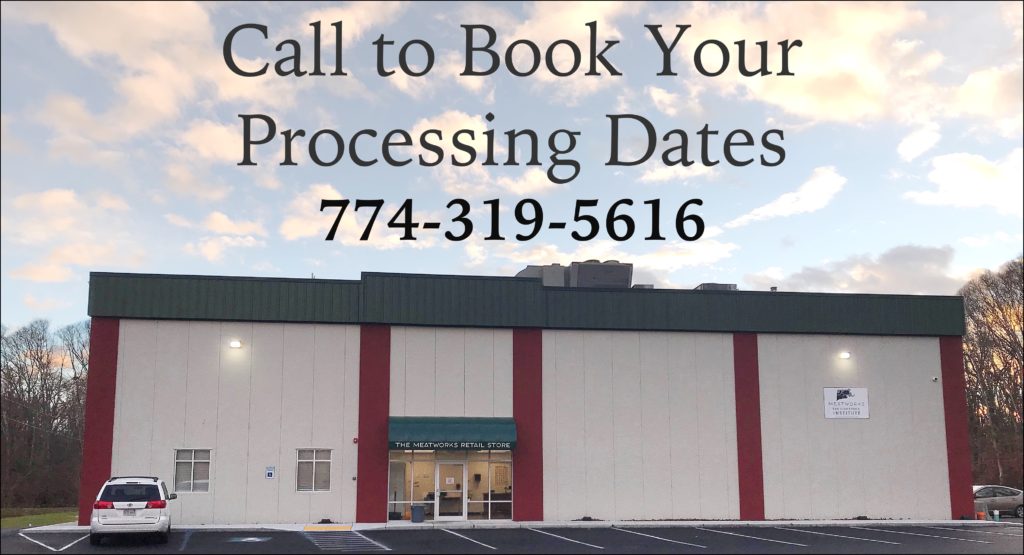 Meatworks is a new state-of-the art USDA-Inspected multi-species meat processing facility for cattle, hogs, sheep, and goats.
Offering services with:
• The highest animal welfare and humane handling standards
• The highest food safety standards
• Full traceability from drop off to pick-up via our integrated scale system
• Vacuum packaging
• Value-added services:
     • Patties
     • Fresh bulk sausages
     • Fresh or smoked linked sausage
     • Conventional or naturally cured bacon and ham
---
***ONSITE RETAIL STORE***
Featuring a selection of fresh locally raised beef, pork, and lamb.
Call 774-319-5616 or stop by to see what's in stock.
---
Meatworks is owned and operated by The Livestock Institute of Southern New England, a 501(c)(3) organization dedicated to addressing issues facing livestock farmers through educational programming and infrastructure improvements.
SIGNUP FOR THE TLI NEWSLETTER